Member Spotlight: Antonio Chavez-Askew
Member Spotlight: Antonio Chavez-Askew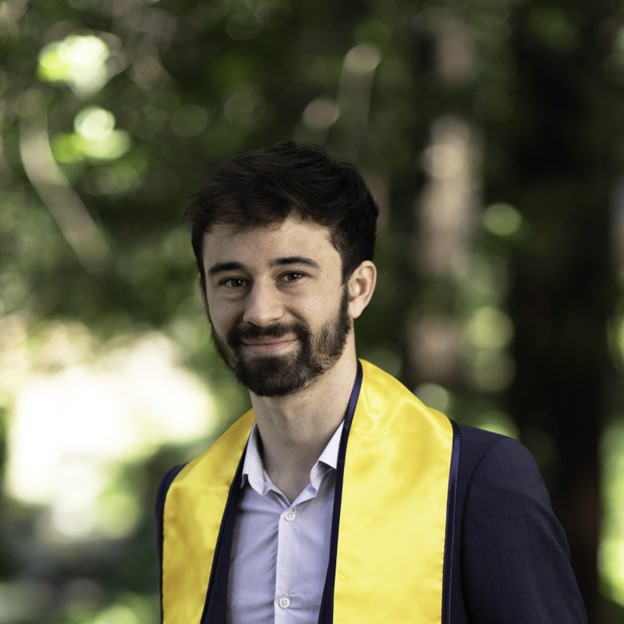 Name: 
Antonio Chavez-Askew
Institution: University of California, Berkeley
Position: Stewardship Communications Coordinator
New ADRP Member!

Can you tell us about your educational and career trajectory? What led you to take a position in donor relations?

As a recent graduate, I purposefully applied to my current position as a Stewardship Communications Coordinator because I had an interest in public service and promoting inclusivity at my alma mater and now employer, UC Berkeley. My role in donor relations has been very rewarding, and I plan to stay in the field for the foreseeable future. Once I am more comfortable in my position, I hope to pursue a graduate degree: a master's in public administration or possibly a Ph.D. (primarily due to my undergraduate experience focused on qualitative research and my passion for international politics). 


This is your first ADRP conference! Are there any sessions you're particularly looking forward to?
I signed up for an abundance of sessions for this year's ADRP conference. I am thrilled to be attending my first conference, and I'm looking forward to two sessions in particular. As someone who will be managing a small team of student assistants as part of my new role, I'm excited  for 
Taking the Lead: A Skills, Strategies, and Best Practices Workshop for Team Leaders
. In this new remote/hybrid work model, I am dedicated to creating an environment for my team that is simultaneously productive and positive – for both the assistants as well as the Fund Stewardship & Compliance team. Additionally, I hope to gain more knowledge on handling team conflict, especially given the barriers present in an online setting and the lack of face-to-face interaction. I also look forward to attending 
Stewardship Writing – The Five W's and an H
. As someone relatively new to the stewardship field, I seek to improve my writing skills in a way that truly resonates with donors and learn how I can gain inspiration from the subject matter. 
What are you hoping to gain from attending the conference this year?

I hope to use this conference as a way to gain knowledge from others. I hope to meet a diverse cohort of ADRP members who can tell me more about how they landed in their current roles, and hear what advice they have for people just starting out in the field. I'm also looking forward to meeting others in similar roles to mine, and gaining insight on how to thrive in my current role, develop my skills, and grow my career.
Share this post: